American Blue Sky
Roots – Rock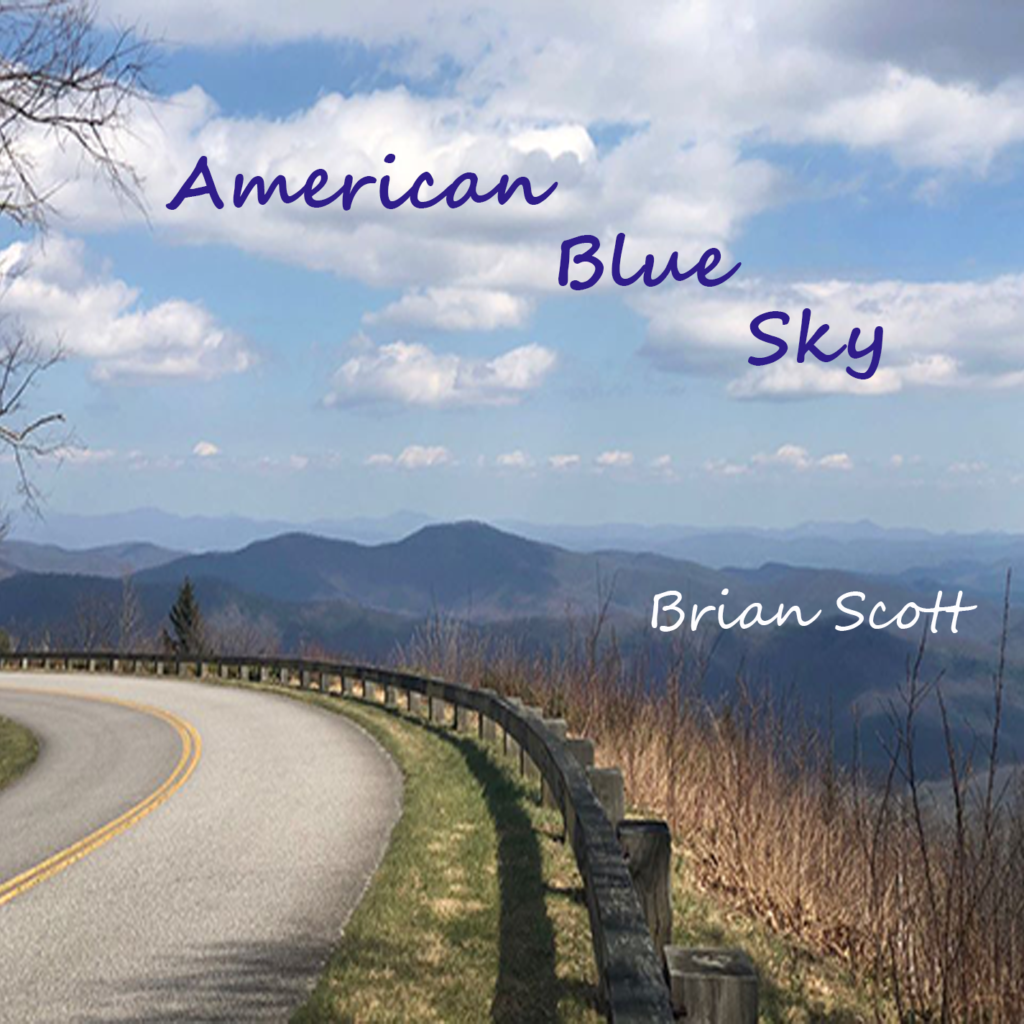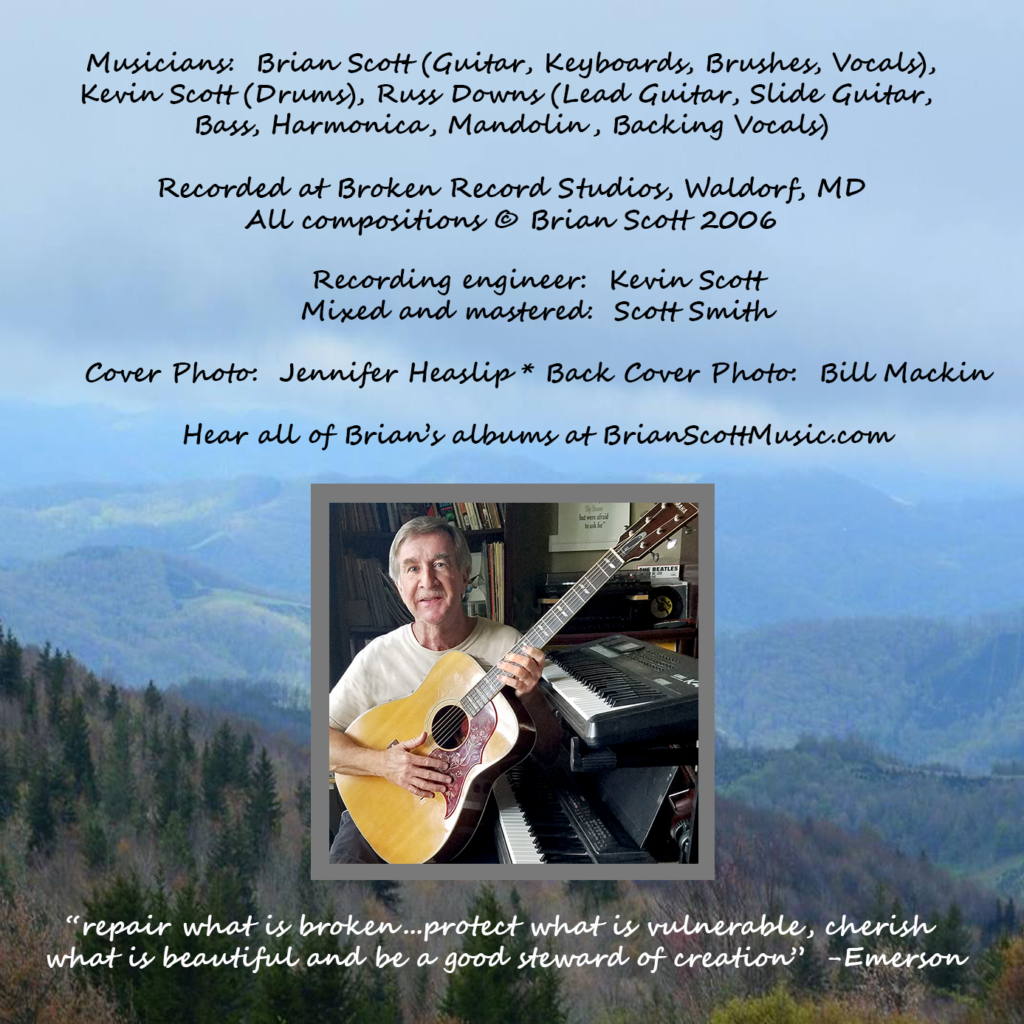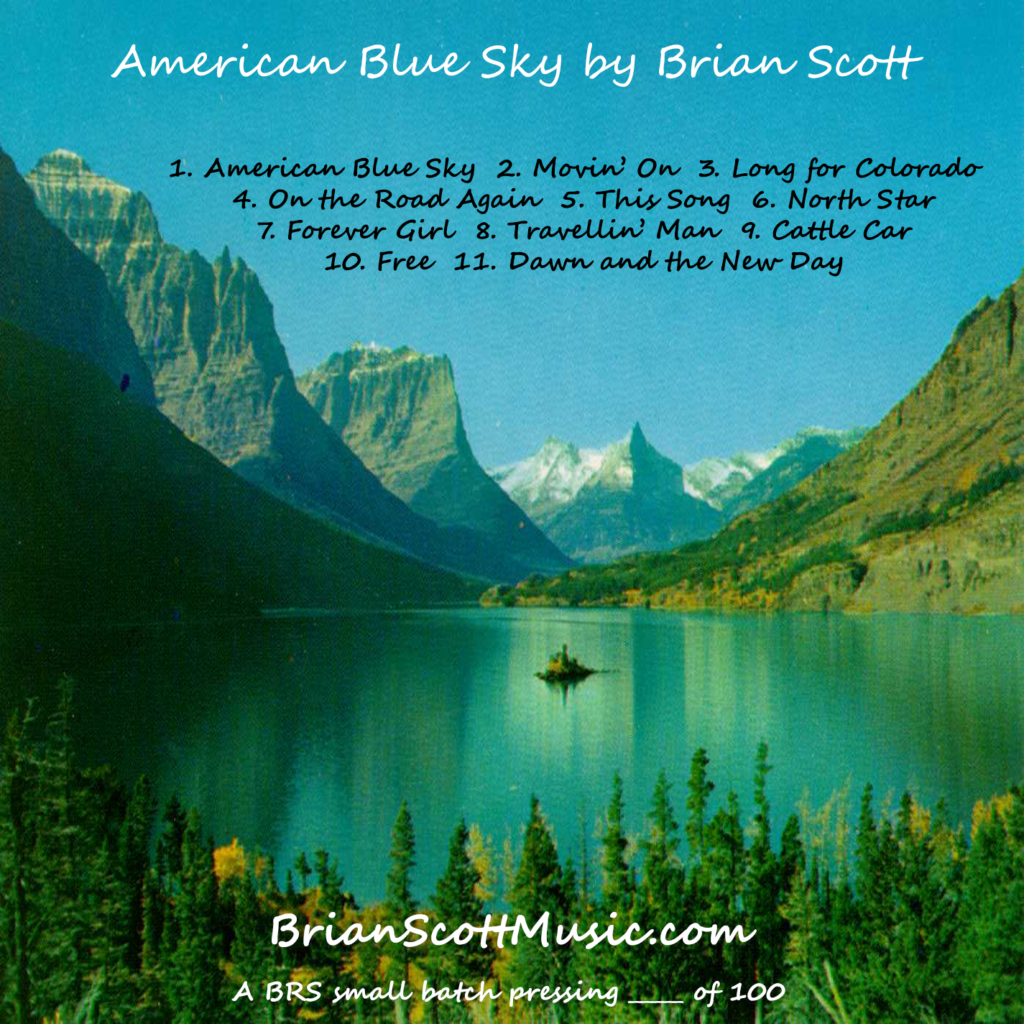 Click on an image to enlarge
About the Music
After I finished Across the Miles I still had a number of songs that I wanted to record. Took awhile (10 years?) to get around to it but it was worth it because I feel this is my most realized "playing and singing" album. Partly because of the experience I had gained with Across the Miles but also because I had the great fortune to enlist the help from one Russ Downs. Russ has his fingerprints all over this album, to my great benefit. Russ is a multi-instrumentalist in the true sense of the word. There is a lot of playin' and pickin' on this album, when you hear slide guitar, lead guitar, bass, mandolin, harmonica and some of the backup vocals, that's Russ. And while I thought the songs were good, the icing on the cake that Russ provided makes them special. So thanks Russ!
Additionally I had a new 24 track recorder and my son Kevin was the studio engineer. That was a blessing. One of Kevin's many duties included making sure the songs passed the smell test on tuning and tempo. He added all the effects and worked the studio control board. Also a good musician, Kevin played the drums whenever you hear the full kit. Mixing again was done by Scott Smith, who painstakingly mixed every track into a cohesive whole that sounds great.
As for the music, as I recorded these songs I noticed that they reflect my subconscious predilection for the idea that the grass on the other side, while not necessarily greener, certainly was worthy of exploration. So the theme seems to be moving on, moving around, and moving through. I found also that many of the songs express my concern for nature and the welfare of the planet, including all the plants and birds and animals, the trees and clouds and rivers and streams. And no album would be complete without a couple of love songs.
Some people say it's the journey not the destination, but I think you can have your cake and eat it too. Especially in this great land under the American Blue Sky. So step through the threshold, and enjoy!
Song List Titles
If you don't see a download control, right-click on the audio controls and select Save Audio As…
American Blue Sky

Movin' On/Up a Lazy River

Long for Colorado

On the Road Again

On and On (This Song)

North Star

Forever Girl

Travelin' Man Blues

Cattle Car

Free

Dawn and the New Day
All compositions and performances © Brian Scott All rights reserved
Musicians
Brian Scott – Guitar, Keyboards, Brush drums, Vocals Kevin Scott – Drums Russ Downs – Lead Guitar, Slide Guitar, Bass, Harmonica, Mandolin, Backup Vocals, 12 String Guitar
Recorded at Broken Record Studios, Waldorf, MD Engineer: Kevin Scott Mixed and Mastered Scott Smith, Wood and Stone Recording, Baltimore, MD
Albums
×