Studio Happenings Now!
Broken Record Studios welcomed up and coming and talented young singer (Marissa) to record for the Night Flight Christmas album (to be released in 2020). Marissa does an outstanding "Santa Baby" which is the first cut completed for this project. Bob Blair is on saxophone. Have a listen! So far one down, a bunch more to go for next year. Let it snow let it snow let it snow (or not, here in sunny Florida).
Santa Baby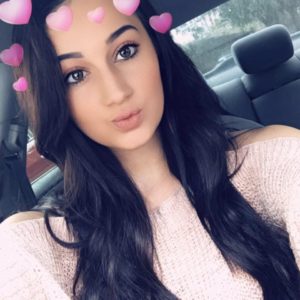 Marissa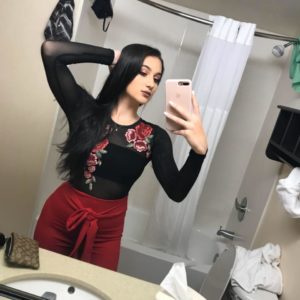 Marissa
**********************************************
Broken Record Studios was home away from home for several days of recording with Heart Strings (heartstringsDD.com). David Dusylovitch (violin) and Stephen Allen (piano) recorded 11 tracks for their upcoming CD. Recorded, mixed and mastered by our illustrious Kevin Scott at the console. Click below for a taste that will pull on your musical heart strings…beautiful!
Heart Strings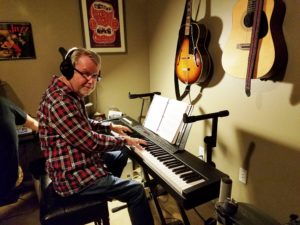 Stephen Allen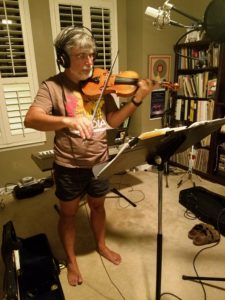 David Dusylovitch
**********************************************
Latest collaboration with my good friend and guitarist extraordinaire Chuck Lange is my composition "Somewhere in the Stars." Chuck gave the solo piano piece from my Conversations with the Creator CD a Latin touch and I added the pan flute. Thanks to my son Kevin for the idea of transforming a contemplative ballad into a sassy Latin number. And I got a ring tone out of it! Looking for this track to appear on Chuck's next release. Stay tuned.

Somewhere in the Stars
With the help of master musicians Gene Ford (guitar) and David Dusylovitch (violin), I completed my version of the Beatles "Norwegian Wood (This Bird Has Flown)" John Lennon's ode to a missed opportunity. Had a lot of fun with this one, let me know what you think!

Norwegian Wood
BRS welcomed Cindy West (Union West) to the studio to sing "A Whiter Shade of Pale" as a duet. This is part of the "songs you know and love from the 60's and 70's" album that is just getting underway. Awesome rendition, have a listen! Hope to have her back in the studio soon. Thanks so much Cindy.

A Whiter Shade of Pale
Gene Ford (guitar) and David Dusylovitch (violin) joined Brian in the studio in May to work on a new project in the country/blue grass vein. First song out of the sessions is a jammin' rendition of the iconic Glen Campbell tune Gentle on My Mind. Next up some barn burnin' fiddle tunes plus Beatles, Led Zeppelin (yes, Led Zeppelin) and more. Stay tuned for updates!
Gentle On My Mind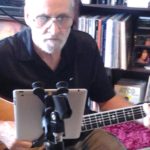 Dennis Pashoukas visited BRS to record several songs resulting from a lyrics/music collaboration with Night Flight's very own Bob Blair. Bob penned the lyrics as poems and Dennis put them to music.
Alone In Paris