Across the Miles
Acoustic Rock
Talented keyboardist, singer/songwriter shows a different side on acoustic guitar and vocal set featuring 8 original compositions from rock to folk and back again. Title track, Quiet and Solitude, Pass it On, Pocketful of Stones, more.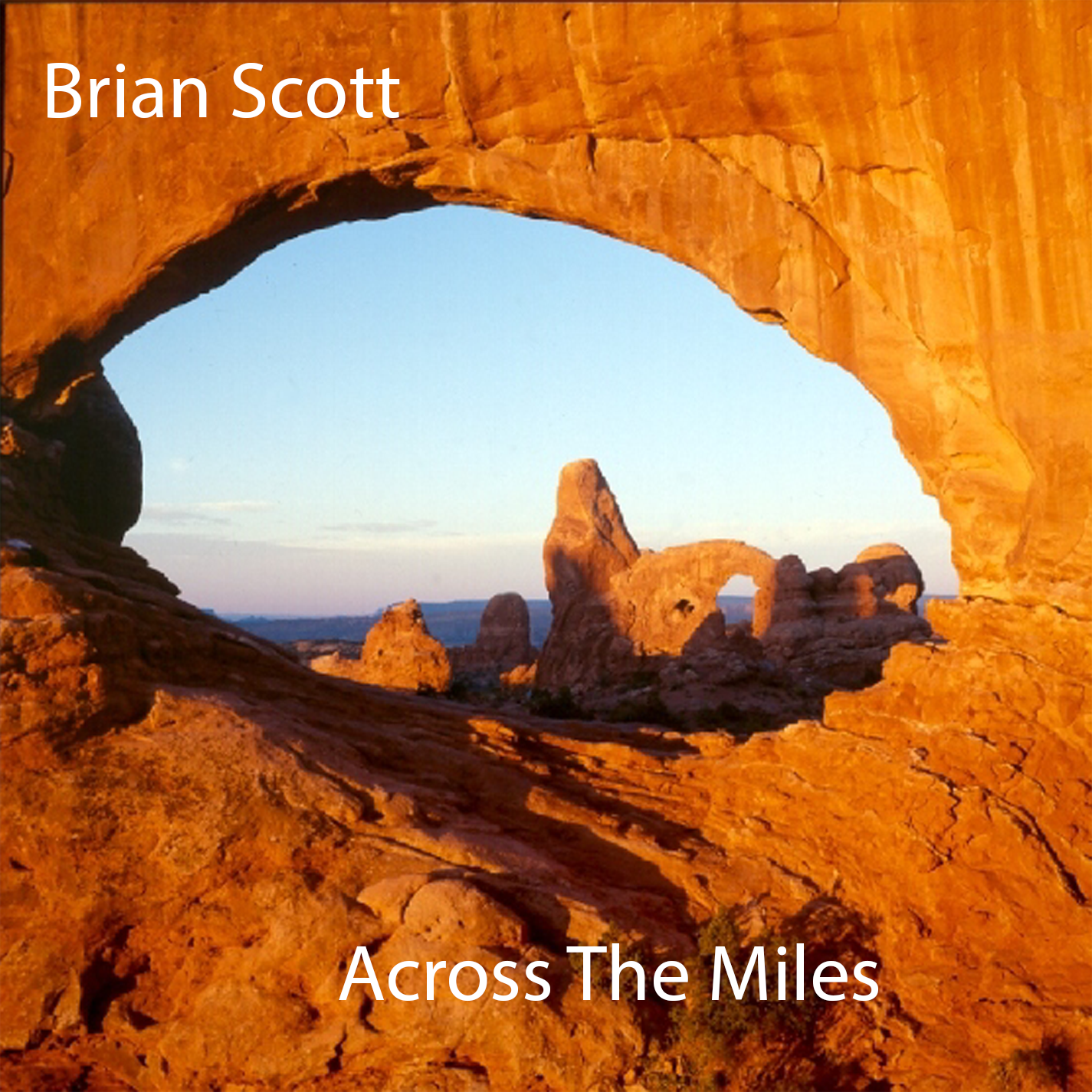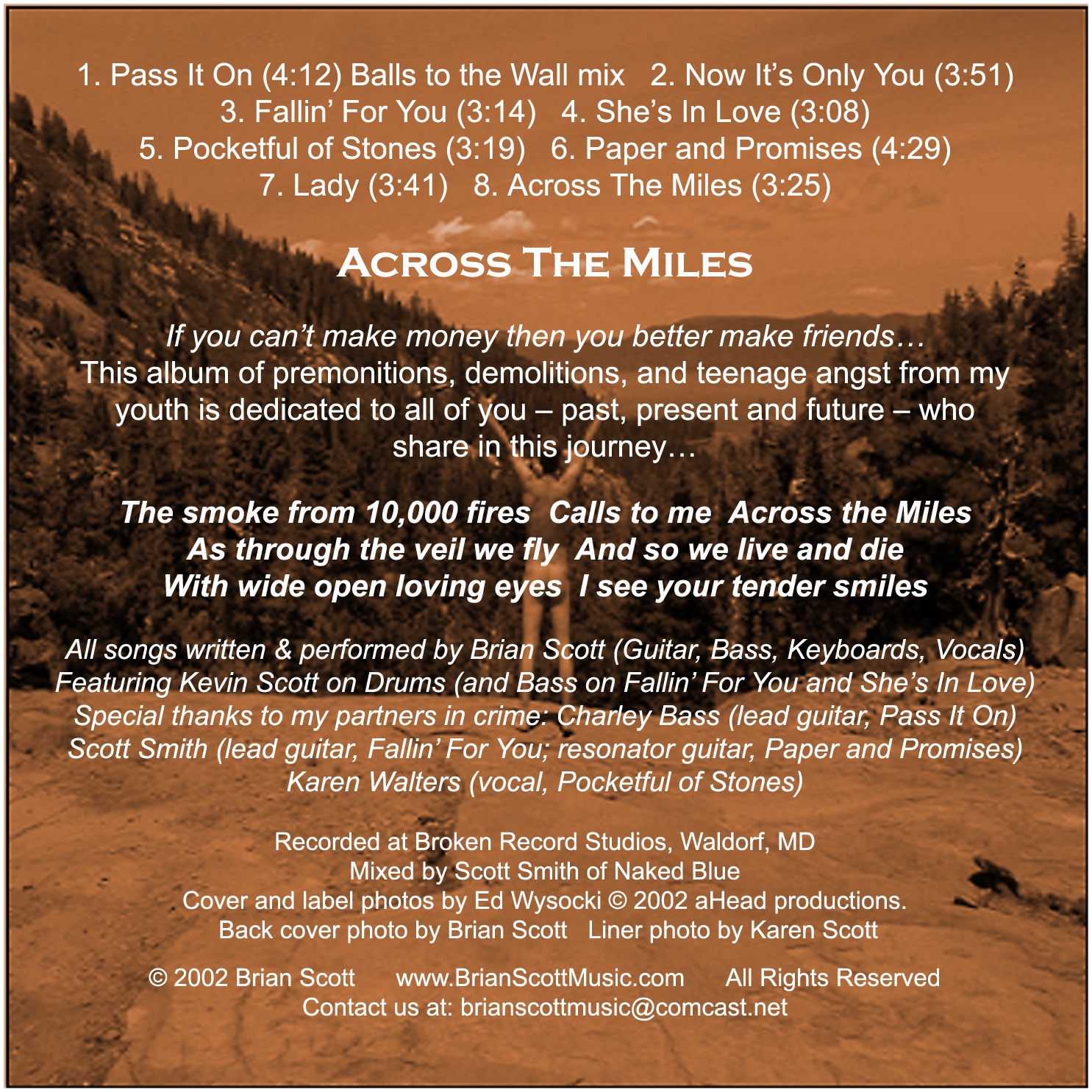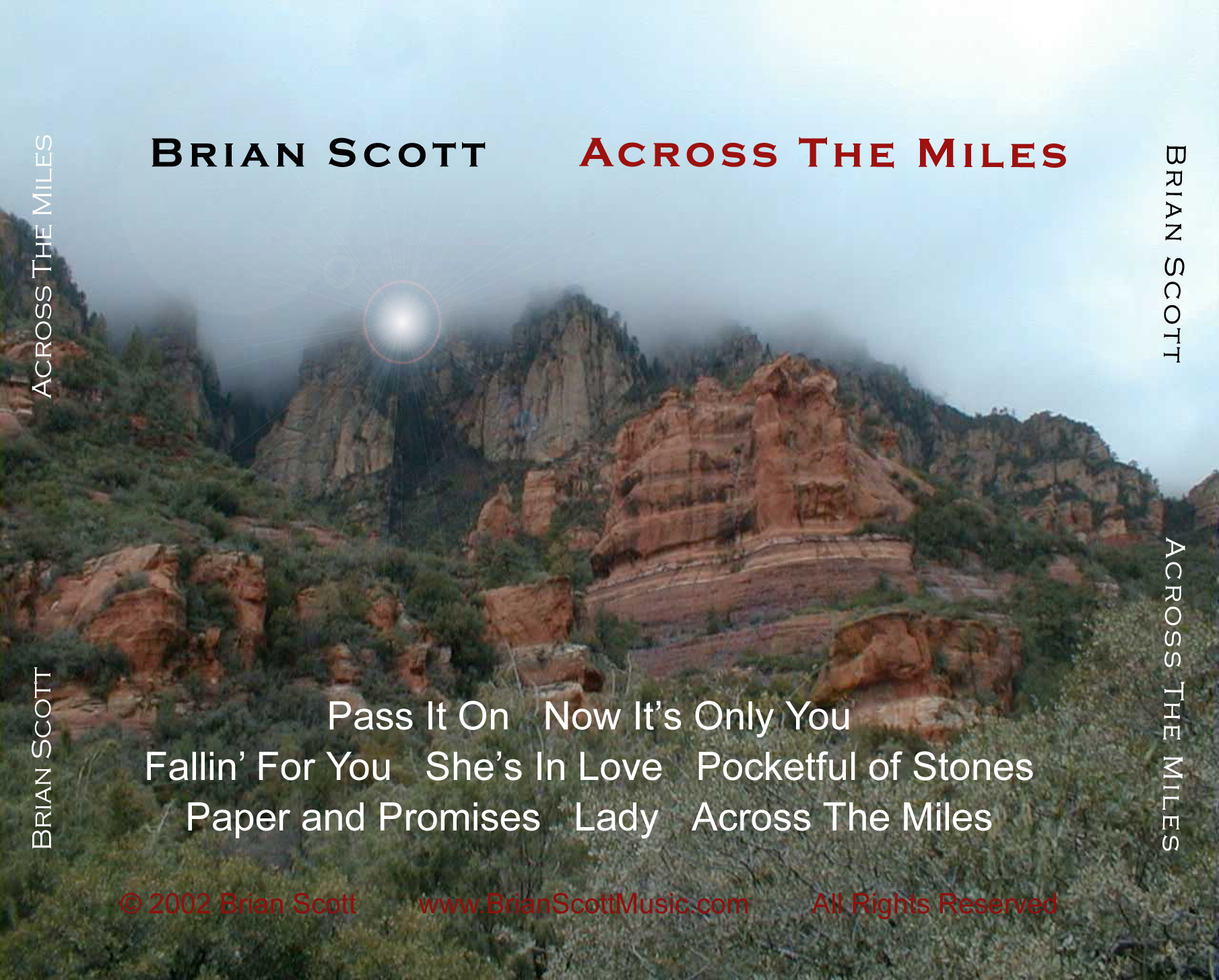 Click on an image to enlarge
About the Music
"If you can't make money then you better make friends…"
This album of premonitions, demolitions, and teenage angst from my youth is dedicated to all of you – past, present, and future- who share in this journey…
"The smoke from 10,000 fires Calls to me Across The Miles
As through the veil we fly And so we live and die
With wide open loving eyes I see your tender smiles"
All songs written and performed by Brian Scott (Guitar, Bass, Keyboards, Vocals). Featuring Kevin Scott on drums (and Bass on Fallin' For You and She's In Love).
Special thanks to my partners in crime: Charley Bass (lead guitar, Pass It On), Scott Smith (lead guitar on Fallin' For You, resonator guitar on Paper and Promises)
Karen Walters, vocals on Pocketful of Stones.
Recorded at Broken Record Studios, Waldorf, Maryland. Mixing: Scott Smith, Wood and Stone Recording, Baltimore, Maryland
Cover photo by Ed Wysocki © 2002 aHead productions. Back cover photo: Brian Scott. Insert photo: Karen Scott
© 2002 Brian Scott All Rights Reserved
Song List Titles
If you don't see a download control, right-click on the audio controls and select Save Audio As…
Across the Miles

Pass It On (4:12) Balls to the Wall Mix

Now It's Only You

Fallin' For You

Paper and Promises

Pocketful of Stones

She's In Love

Lady
All compositions and performances © Brian Scott All rights reserved
Albums
×